Speakers & Artists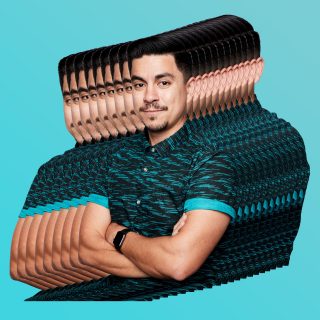 Sean Mulholland / USA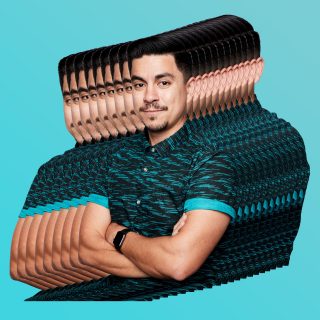 Sean Mulholland / USA
Sean is fascinated by human-computer interaction and how technology affects human to human interaction. He believes the internet is not just a conduit, but also a medium for stories, ideas, and culture. Despite hacking hardware and software since childhood he went to art school and has spent the past 17 years in the media+technology space in San Francisco, currently working as a Design & Team Lead at IDEO. His work has been published, presented, and exhibited on four continents.
At Art & Tech Conference, Sean will present an overview of how his professional and creative practice has combined technology, design, and storytelling into digital/physical experiences. You can go more in-depth during his workshop Language without Words. He will also bring ERNEST, an emotionally aware AI, with him.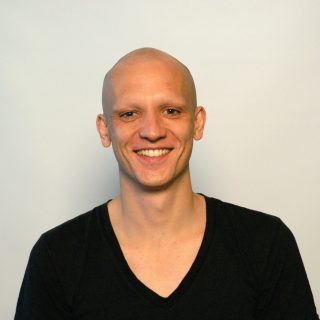 Michael Spranger / DE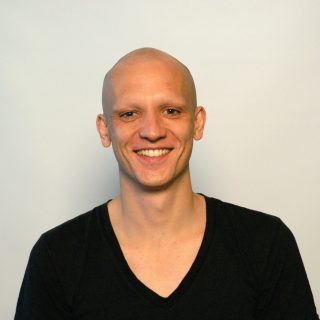 Michael Spranger / DE
Michael is a roboticist by training, with extensive experience in research on, and construction of, autonomous systems, including research on robot perception, world modelling and behaviour control. He currently is a senior researcher at the Sony Computer Science Laboratories Inc. (Tokyo), a small think tank on future technologies that challenge traditional boundaries in science, technology, and society. His work focuses on artificial intelligence, machine learning, language learning, language evolution and developmental robotics. Michael Spranger has been involved in art projects at the border between science and technology for a long time. His artistic work spans from opera performances to video and robot installations.
At Art & Tech Conference, Michael will discuss creativity and artificial intelligence and how AI can contribute, model and replicate cultural development not only in visual art but also in language evolution.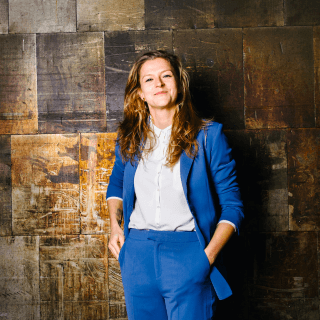 Lisa van Kleef / NL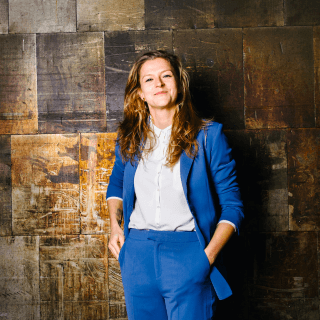 Lisa van Kleef / NL
It's the dawn of a new era. As the boundaries between digital and physical are dissolving, a new generation is born. Free of old habits. Lisa is
partner and designer at Lava
, and a born rooter for this freedom. Let's think past assumptions, boxes and what-used-to-be. The future is fluid.
Lava thinks understanding this evolution is critical. Guided by people and data they build meaningful brands and products for future generations. For every experience, they rethink the way people perceive and interact.
During her talk at the Art & Tech Conference, she will introduce Lava's vision of thinking beyond the boundaries. On flirting with the fiasco, breaking monotony and dancing on a volcano this November in Košice.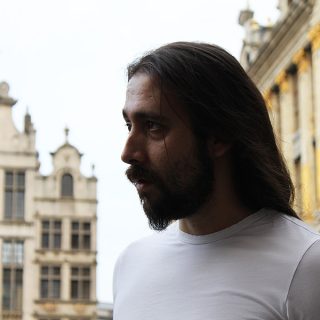 João Martinho Moura / PT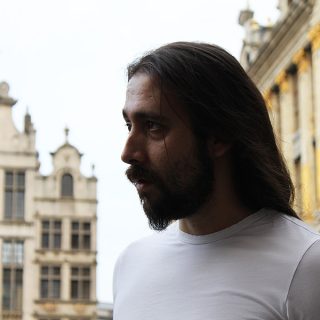 João Martinho Moura / PT
João is an artist-researcher. His interests are focused on digital art, intelligent interfaces, digital music and computational aesthetics. It has special interest in real-time visualization and in the creation of digital artefacts driven by the body. In the last decade, he has been adopting new ways of representing the body in media arts, developing interactive artefacts, mainly represented by monochromatic visual abstractions and minimalist lines. João is a sought after artist – only this year he presented his works at the media art showcase ISEA 2019, NATO Headquarters, Pompidou Center/IRCAM, INL – International Iberian Nanotechnology Laboratory, Nabi Art Center in Seoul.
#atdays will bring his performance CO:LATERAL and his talk at the Art & Tech Conference.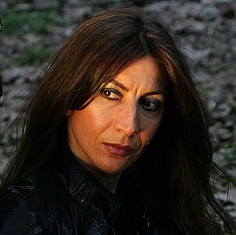 Né Barros / PT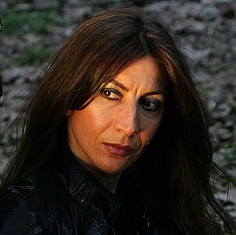 Né Barros / PT
Né Barros, choreographer and dancer, has been developing her artistic work in connection with her scientific studies and research. She began her training in classical dance and later in contemporary dance and choreographic composition at Smith College/USA. In 2004, she achieved her doctorate in Dance (FMH, Universidade Técnica de Lisboa). She also studied at Laban Centre at London's City University and sciences at the University of Porto. She has presented most of her performances with company balleteatro since the beginning of the nineties. Sheis a researcher in the group "Aesthetic, Politics and Art" of the Philosophy Institute.
Né is a member of the Direction of balleteatro of which she was a founder. She created choreography for CO:LATERAL performance, which will be presented at Art & Tech Days.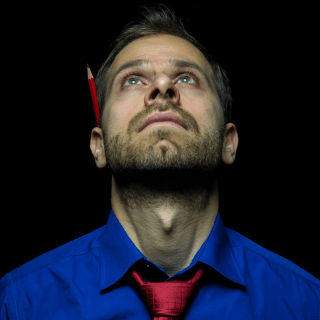 Jiří Charvát / CZ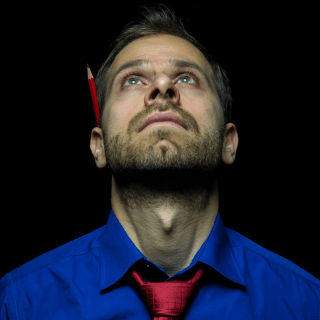 Jiří Charvát / CZ
Jirka smoked a hallucinogenic frog, found out that the reality was just an amusement park where he could experience whatever he wanted. He's not taking anything from here and is here only for a moment. In the past, he led a team of copywriters and now he writes about what does not load people but what relieves them: humour, stories, stand-up comedy, poetry, and tailor-made comedy talks (so-called mind-ups). He moderates talks, discusses self-development and teaches improvisation. His mission is to deliver catharsis through tears of laughter: "Oh, am I not alone in this?" and help to deal with life by embracing its biting melancholy.
In addition to his talk at Art & Tech Conference, he and his colleague Lukáš Venclík will take care of an unusual experience during the workshop Unbound Storytelling.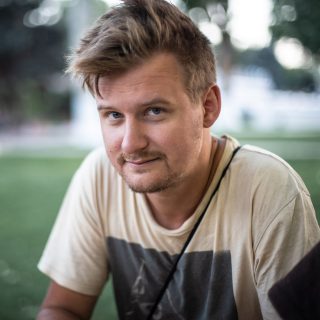 Lukáš Venclík / CZ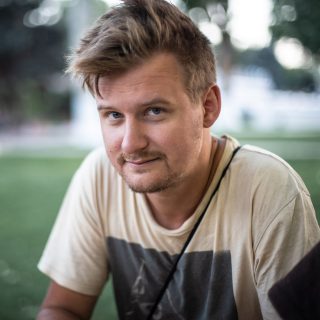 Lukáš Venclík / CZ
Lukáš spent six months of last year in a yellow Trabant car on his way back from India. He hosted many events ranging from a fashion show of homeless people to a TV show & to gala parties of Czech ministries and multinational corporations. Today he plays improvisational theatre, designs and leads workshops of applied improvisation for the public and for companies – his themes are cooperation, authenticity, storytelling, creativity and inner freedom. He writes and directs short films and AV for companies – specializing in recruitment videos. Lukáš worked on the screenplay for a series Päsťami and the documentary Wildlife Guards. In his free time, he enjoys discussing movies and series, listening to rap and jazz, and cycling.
His Unbound Storytelling will attract attention at the Art & Tech Conference and during a workshop that carries the same name, which he will lead with his colleague Jiří Charvát during Art & Tech Days.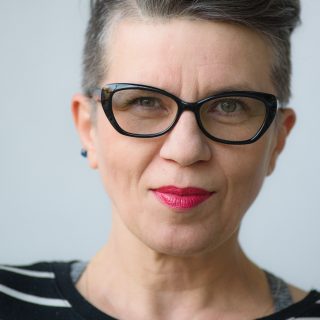 Agnieszka Kubicka-Dzieduszycka / PL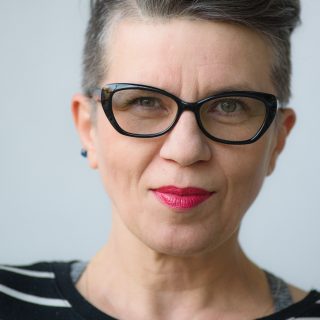 Agnieszka Kubicka-Dzieduszycka / PL
A media art curator, manager of cultural events and academic teacher. In 1994 Agnieszka Kubicka-Dzieduszycka joined the WRO team, the organizers of Poland's first media art festivals. Since then she's been working on programming and production of successive editions of the WRO Media Art Biennale and numerous other art projects.
 Since the opening of the WRO Art Center in 2008, she's involved in shaping its art mediation program oriented at various audiences – families, children and people with cognitive disabilities. Since 2018 she serves as the Curatorial Director of Media Art for the SIAF – Sapporo International Art Festival 2020.
At Art & Tech Conference, she will share her experience in the field of artistic mediation and curatorial practice. By demonstrating examples, Agnieszka will present some of the possible applicable steps, that make the complex and incomprehensible media arts more accessible and readable to a wide audience. 
Tickets
Art & Tech Conference
8 Inspirational Lectures
Simultaneous interpretation (EN / SK)
Coffee and Lunch
Exhibition and Installation Entry, Student Discount 50%
Buy tickets